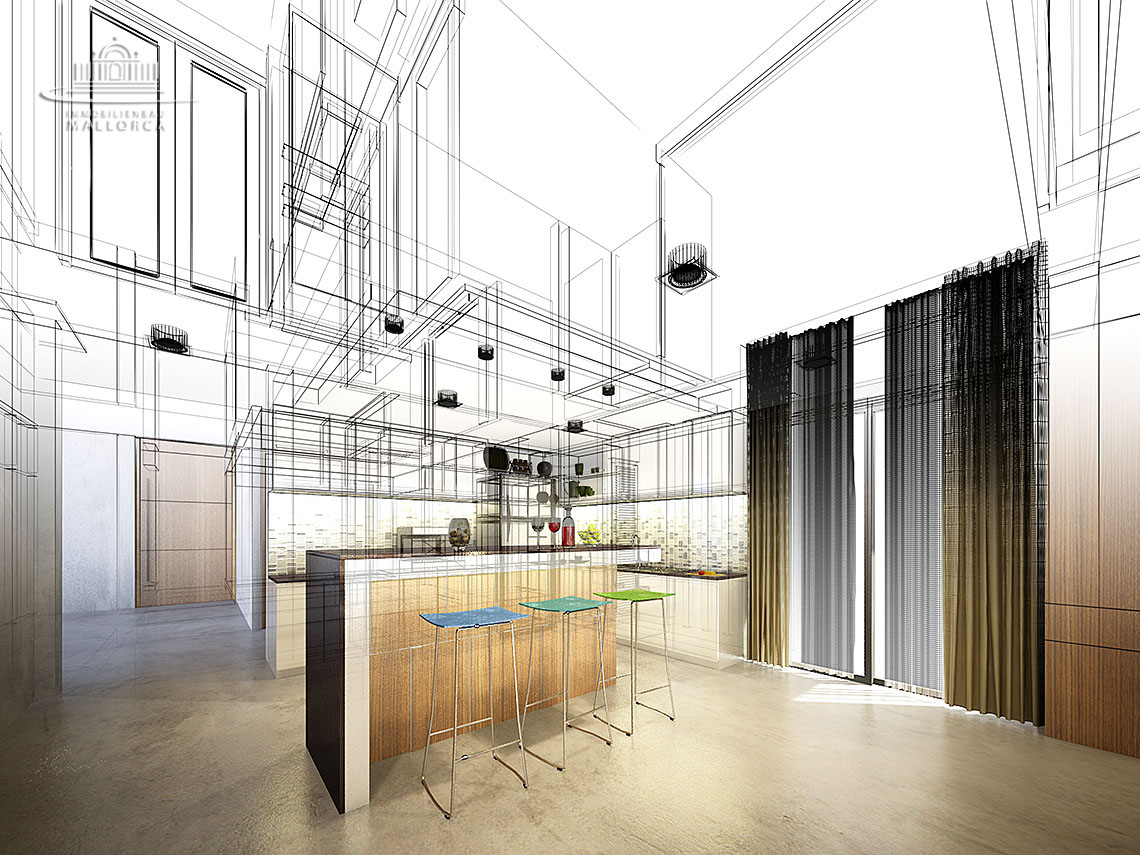 What would life be without pleasure? If there is one thing you want to enjoy on Mallorca, apart from the sun, it should be the cooking, together with family and friends. For this you should use the very good offer of fresh and tasty food of Mallorca and enjoy them to the fullest.
Your kitchen should be ergonomic, practical and support the lifestyle "together in the kitchen". The kitchen is the social center number one in many households, so why don't plan, your kitchen according to this?
Let a kitchen studio advise you. We are pleased to make the preliminary process of the important details with you, the rough design, ergonomic and efficient analysis of your kitchen.
By the way: If desired we create an offer for the realization of the kitchen from our own designed rows (between our kitchen carpenter, our stonemason and depending on the kitchen type combined with construction work from our own rows).
Enclosed some pictures of kitchens we designed and created ourselves.
The here subscribed themes, concepts, hints are an explanation for the different realization possibilities. Even though there are various described details, it is possible that your individual optimum is not found here.
Your object is as individual as you are. Your tailored solutions and specific construction details are specifically shown in your individual contract. Our contracts and objects are adapted to your requirements and are not comparable with any others.
Should you have any questions regarding your contract, do not hesitate to contact us. We accompany you during the complete construction phase.